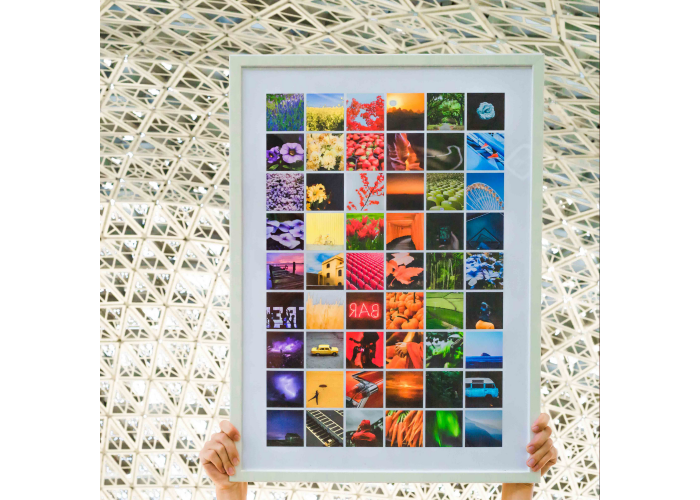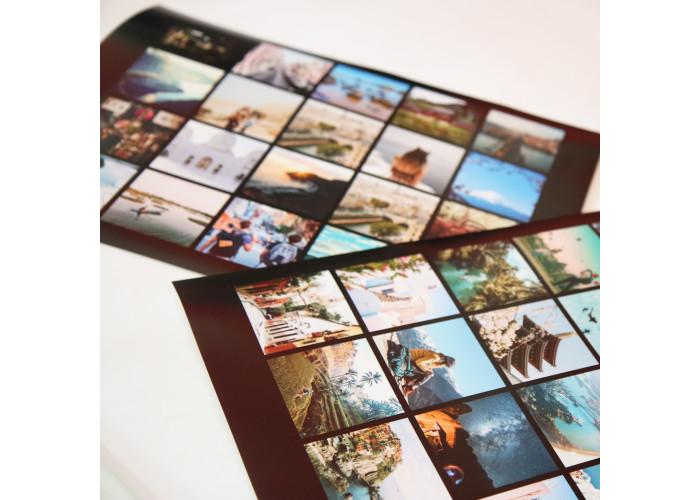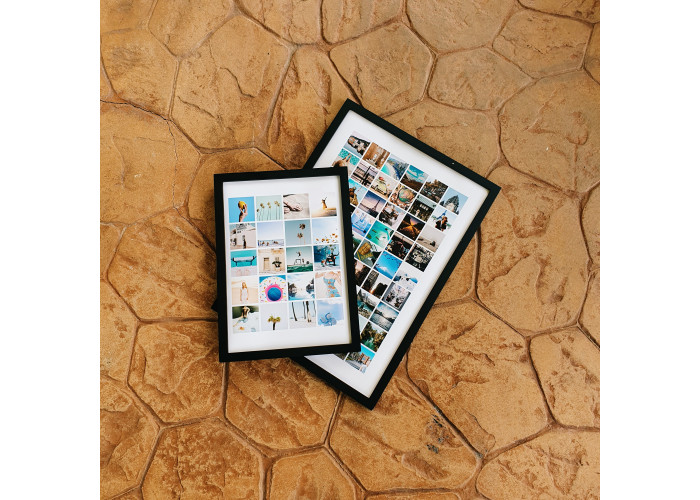 Insta Posters
Make your own Insta Poster collage with your own story. Collage 20-96 squares photos or other photos cropped to fit, just the way you want them to. In case you would like to have them framed up in IKEA frames, this product is measured to fit perfectly for 4 sizes below. The Insta Poster collage is great for anniversary gifts, proposal gifts and also for those who want to create a travelogue of their travel photos.
Order Now
Printed on 275gsm Lustre Premium Quality Photo Paper
IKEA-sizes
30 x 40cm, 20 photos - $22
40 x 50cm, 30 photos - $27
50 x 70cm, 54 photos - $37
61 x 91cm, 96 photos - $49
Frame not included
A-sizes
A3, 20 photos - $33
A2, 54 photos - $55
A1, 96 photos -$104
Comes framed in a black wooden frame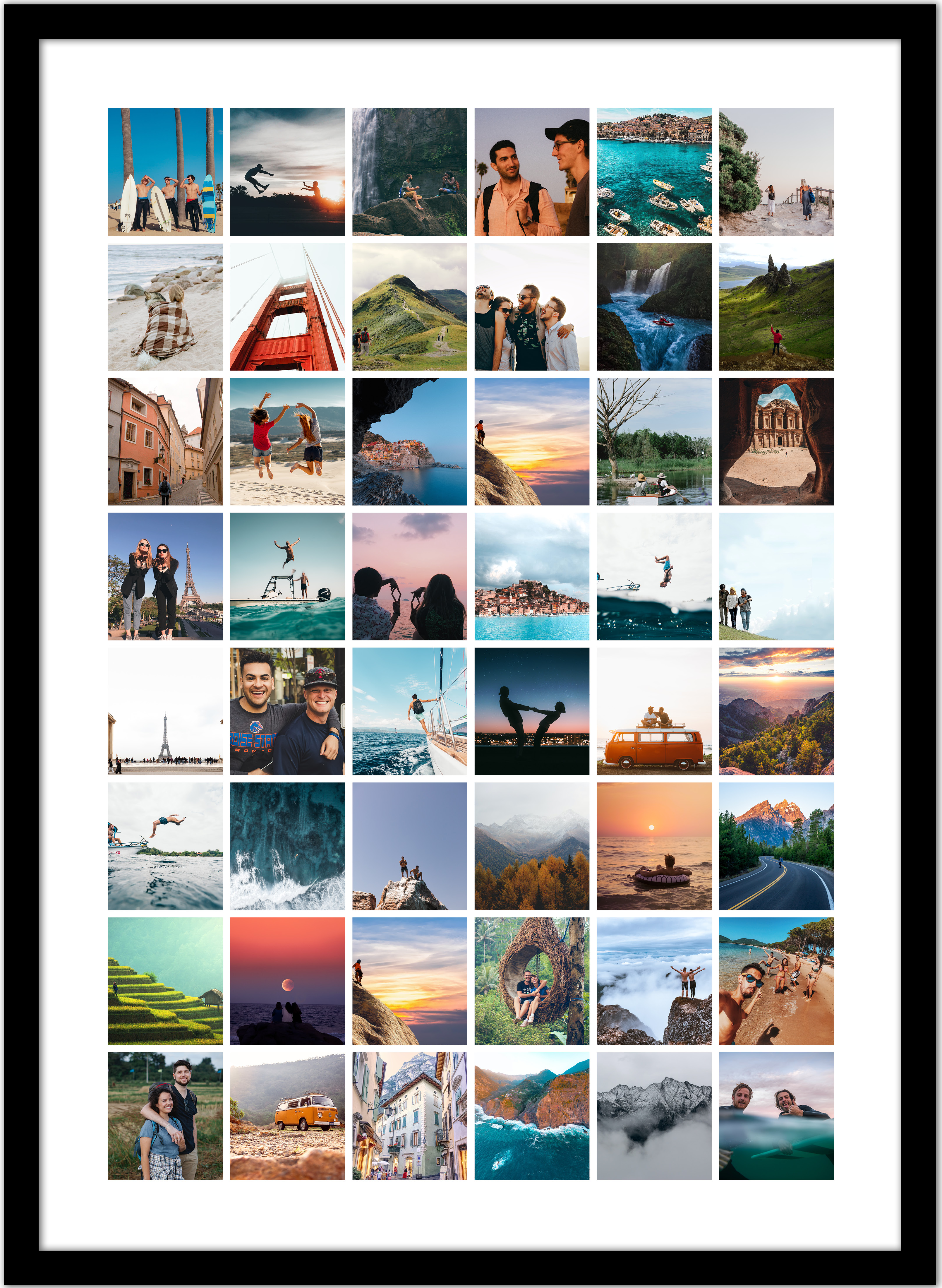 Our Insta Poster collage is made up of beautiful square photos, giving it a clean grid look.
If you opt for the print only (in IKEA size), we will ship the poster collage in hard cardboard tubes, ensuring maximum protection. You can pair it with your favourite IKEA frame of choice.
If you don't the hassle of finding a frame and inserting the photo yourself, you can also opt for it to be framed up in our black wooden frame. For maximum protection. we will bubble wrap the frame, and box it up for you for delivery.
Tip: You can change the background colour of the Insta Poster to any colour you like, or even add text to commemorate the occasion. For example, "Trip to Russia 2018!" or "Baby Caden's First 12 Months!" Our Insta Poster collage is versatile and allows you to work those creative juices!
An easy fuss-free way of display your Insta Poster collage, is to use our wooden hangers. No need for frames and it looks good too. We have the wooden hangers in various sizes (21cm, 30cm, 40cm, 50cm) which you can add after designing your poster.
Each square photo in the collage measures roughly ~6cm regardless of the collage you choose. Generally, photos you upload would not be blur at that size, so you are free to use phone camera photos or even compressed photos sent via messaging apps (eg Whatsapp, FB etc).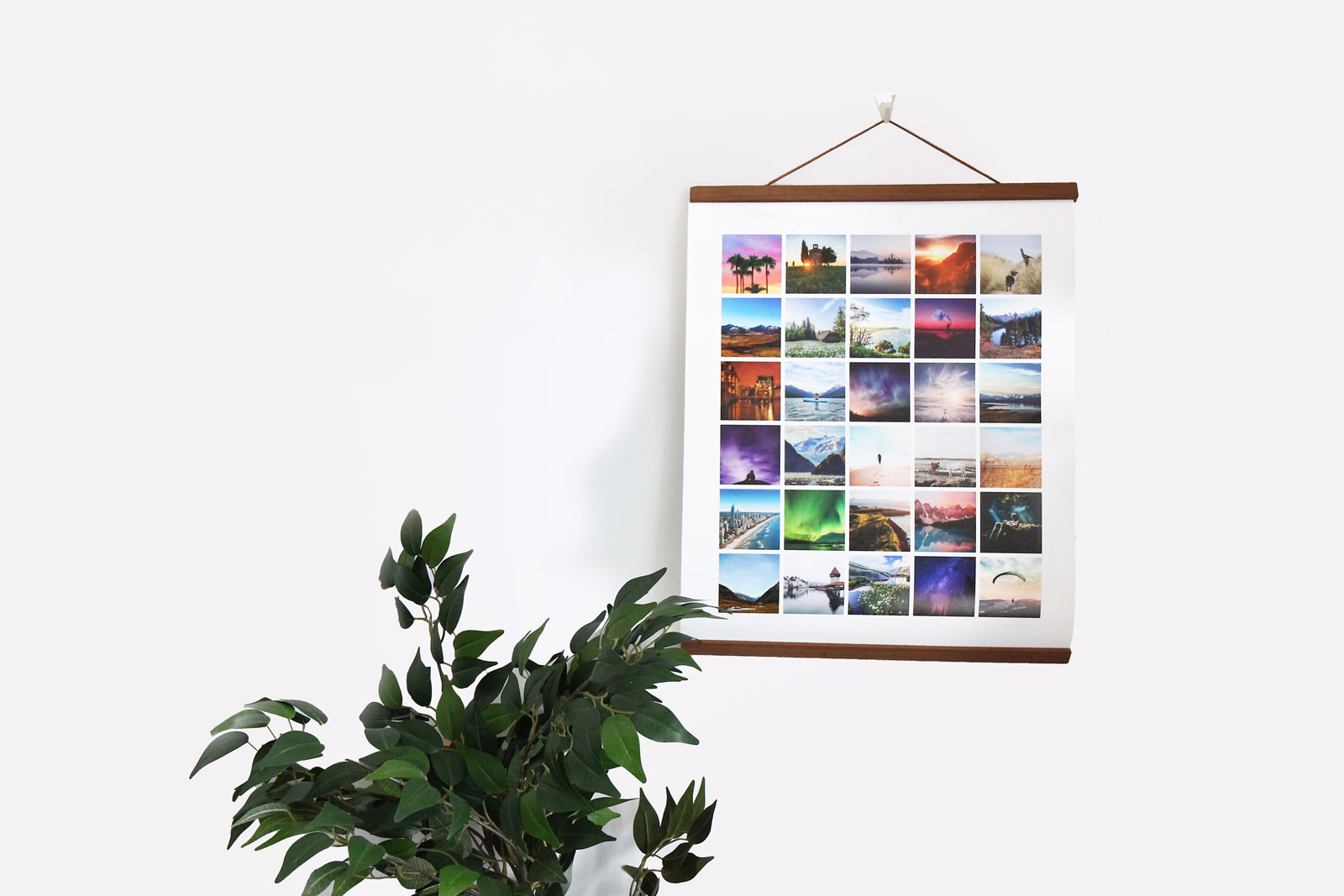 How to Create your Poster Collage?

It's simple!
1. Select your choice of poster collage, and the orientation.
2. Upload all the photos you want to use for the collage.
3. Simply drag and drop into the grid (OR choose auto fill to save time!)
4. If your photo is not a square, adjust your photo with the grid collage.
5. Change the background colour or add text if you want!
Don't take our word for it
Can I print landscape oriented photos?
No, it will crop all portrait and landscape oriented photos into squared photos.
---
Does the Instagram Poster Collage come with frame?
It does not come with a frame for our IKEA sized Instagram Poster Collage. However, a frame option is applicable for the A-size Instagram Poster Collage.
---